Chile has a wide range of climates, that have allowed cropping several domesticated species under specific agroecosystems. The Chilean Southern region is considered a temperate climate, with specific edaphoclimatic conditions, where winters are rainy and cold, summers mild and dry, and soils are of volcanic origin. These conditions have proven to be ideal for high grain yields of temperate crops, such as wheat, oat, and canola. However, Global Warming, defined as a long-term heating of Earth's climate system, has created new challenges and opportunities for southern agroecosystems. Although several studies are focused on maintaining yields of current temperate crops, researchers are also introducing several fruit species as an effort to diversify southern agriculture. In addition, new techniques and strategies are starting to be implemented to achieve sustainability, where a conventional agriculture starts to focus on high efficiency, increasing biodiversity, minimum chemical use, biocontrol, etc.
Our new Special Issue in "Biodiversity and crop management: keys for a productive and sustainable agriculture in temperate climatic conditions" aims to widen our understanding of biodiversity, strategies to achieve sustainable agricultural systems, adaptation of traditional and new crops, and minimum chemical use.
VOLUMEN 48 - 2020

Vol. 48 Núm. 1

Propiedades funcionales de Hongos Comestibles

Fernández, P. Haza, A.I., Morales, P.
Factores que influyen en la utilización de especies leñosas por bovinos y ovinos en sistemas pastoriles

Wentzel, H., Alonso, M.
Capacidad de filtro de los suelos del sur de chile a la aplicación de lodos de piscicultura

Schlatter, J.E., Romeny, G., Madariaga, S.

Vol. 48 Núm. 2
Antocianinas en Solanum tuberosum: Una revisión

Fernández, R., Lizana, X.C.
Early responses of soil health indicators to organic amendments and plant establishment at a fire-affected sclerophyllous forest

Marín, C., Rojas, C.
Assessing the agroecological status of a farm: a principle-based assessment tool for farmers

Nicholls C.I., Altieri M.A., Kobayashi, M., Tamura, N., McGreevy, S., Hitaka, K.

Vol. 48 Núm. 3

Estrategias de engorde de vacas de descarte en sistemas pastoriles del Uruguay

Lagomarsino, X., Cazzuli, F., Montossi, F.

Los conflictos del desarrollo en territoriosy maritorios indígenas rurales

Nicholls C.I., Altieri M.A., Kobayashi, M., Tamura, N., McGreevy, S., Hitaka, K.

Leucine retention by the clay-sized mineral fraction. An indicator of C storage

Clunes, J., Pinochet, D.
Envíar Artículo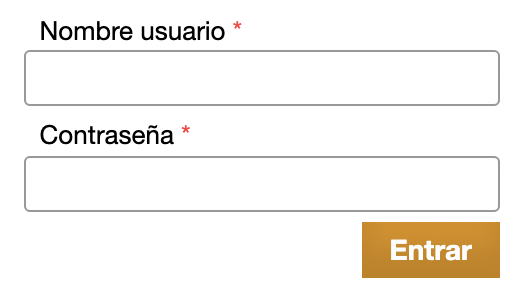 Contacto
Editor Jefe
Dr. José Dörner
Facultad de Ciencias agrarias y Alimentarias
Campus Isla Teja, Valdivia Chile